Event Teilnehmer
Keine Teilnehmer gefunden! Seien Sie der erste Teilnehmer der bucht!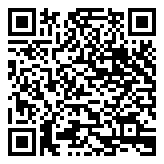 Datum
24 Aug 2019
- 25 Aug 2019
Uhrzeit
22:00 - 5:00
Event Art
Club / Party
Sounds Of Darkness & Dark Sky ElectroniX
SOUNDS OF DARKNESS & DARK SKY ELECTRONIX
3 Floors / All Styles / 7 DJs
Samstag, 24. August 2019 @ Ms Connexion Complex
ab 22 Uhr / Eintritt : 5 Euro
SOUNDS OF DARKNESS FLOOR (ab 22 Uhr)
DJ md75 (Tanzritual Saar/ SSM)
DJ Andtrax (Nachtwerk Karlsruhe/ SSM)
Dark Sky ElectroniX FLOOR (ab 23 Uhr)
DJ Cyberella (Extize / Basszilla)
DJ Ghoul (Dawn Of Darkness)
Special Gast: Dj ChavakiaH (aus Belgien)
In Noise We Trust FLOOR (ab 23 Uhr)
DJ Der Retronaut (Noize Of Life)
DJ The Lecter (Final Noize)
___
SOUNDS OF DARKNESS – eine Reise quer durch alle Genres der düsteren Subkultur.
Alte Club-Classics, jüngere Szene-Hits, Vergessenes und Neuentdeckungen, alles findet den Weg auf den "Plattenteller". Wünsche sind ausdrücklich erwünscht und können im Termin gepostet werden. Wir sehen uns !
DARK SKY ELECTRONIX – Willkommen in einer Post-apokalyptischen Welt wo Synthesizer und Bass mit eisener Faust regieren. Dark Electro, Death Rave, EBM, Futurepop, Endzeit-Electro, Terror-Trance, Noize, Hellectro, Nu Rave, Hard Tech, Dark Acid, Dark'n'Bass und Irrenhaus-Industrial vereinigen sich zu einem explosiven Soundcocktail für die zügellose schwarze Clubkultur. Wie in einem guten Horrorfilm achten DJ Cyberella (EXTIZE / BASSZILLA) & DJ Ghoul (Dawn of Darkness) darauf, dass es niemals an der für den Spannungsaufbau nötigen Dynamik fehlt, so dass die DSE ein einerseits mörderisch tanzbares und schrilles, andererseits musikalisch zeitgeistiges Event wird. Die Basshymnen von Clubhits bis hin zu absoluten Geheimtipp Newcomern werden den Elektrotempel zum Beben bringen. Ganz wichtig, auf diesem Event wird viel Wert auf kreatives und technisch gutes Auflegen gesetzt! Alles kann passieren, aber eins ist sicher : es wird "Dark" und es wird laut! Wir freuen uns riesig auf euch !
IN NOISE WE TRUST – Sound: Rhythm'n'Noise, Drum'n'Noise, Power Electronics, Angstpop, Old School Industrial, Dark Ambient, IDM, Electronica, Dark Techno…
Frei nach dem Motto: In Noise we trust!!!
DRESSCODE – Schwarz, aber wir freuen uns wenn ihr im Endzeit-Outfit kommt (Post Apocalyptic, Elektro, Mad Max, Zombies, Cyberpunks, Cybergoth, Fetish, Commando, Industrial Military, …)
Infos:
www.helter-skelter.de
www.msconnexion.de
http://www.darktunes.com